---

The Body
Pure indulgence for a healthier body and state of mind with our suite of body massages and holistic therapies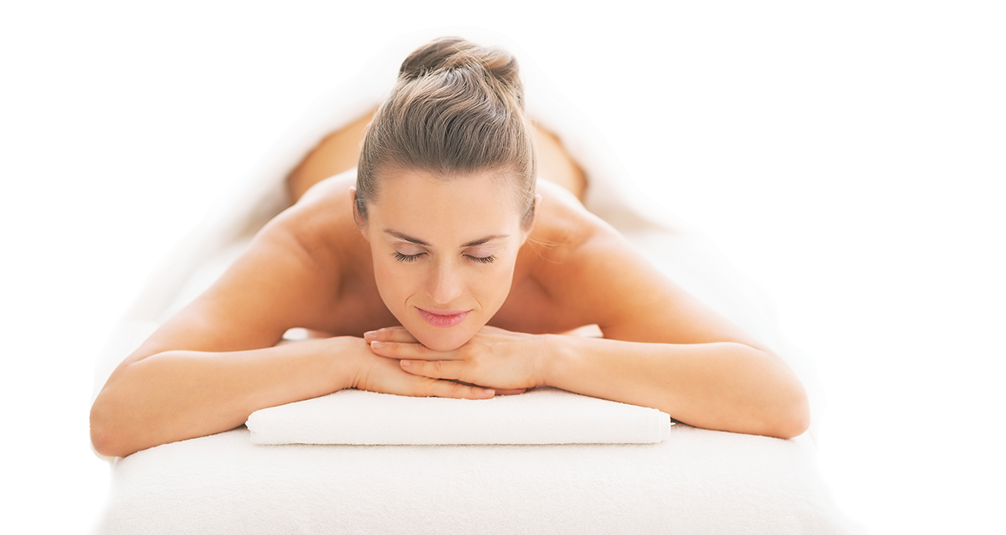 Mediterranean Candle Massage
Choose one of our Mediterranean inspired massage candles; Lavender, Olive or Citrus which will be burned while you enjoy a relaxing pinda massage. The warm oil from the candle is then poured over the body for a prolonged body massage, using deep and soothing movements. This indulgent massage will ease tension whilst natural antioxidants will hydrate and nourish the skin.
---
A warming full body massage
Treatment Time: 60 Minutes

Indian Head Massage
The movements of this calming massage ease tension and fatigue and balance energy levels to leave you deeply relaxed.
Ideal for pregnant ladies (as the client is seated), sufferers of sinusitis, insomnia and tension headaches.
---
Treatment time: 45 Minutes

Smooth, glistening heated stones are soaked in essential oils and massaged over the body, increasing metabolism and easing muscular tension. This wonderfully energising yet relaxing treatment dates back to 2000 BC.
---
Treatment Time: 75 Minutes
Treatment Time: 45 Minutes

Our therapist will assess your needs and blend together the specific oils to induce deep relaxation and a sense of well-being that balances both mind and spirit.
---
Treatment Time: 75 Minutes (incl. consultation)
Treatment Time: 30 mins
(incl. consultation)
Course of 6
Applies to back & shoulders
(incl. 1 free)

Iridum Muscle Melt Massage
We are pleased to offer this popular body massage using aromatic oils, which can be adapted to meet your individual needs be it strong and deep, or a lighter and more relaxing massage.
---
(Back, Neck and Shoulders)
Treatment time: 60 Minutes
Back and Shoulder Massage
Treatment time: 30 Minutes
Course of 6
Applies to back & shoulders
(incl. 1 free)
Our Range Of Body Treatments

Phytocare Baobab Ritual
Using ethically sourced Baobab seed oil, this African-inspired full body massage promises an invigorating, stress-reducing experience. The blend of natural oils provide anti-inflammatory benefits, a reduction in stretch marks and increased skin elasticity; making it the ideal pregnancy body treatment.
---
An energising full body massage & exfoliation.
Treatment time: 60 Minutes
With added Baobab Scalp Massage
Treatment time: 90 Minutes

Often on show built difficult to treat your back will benefit from this relaxing treatment using our spa body products. It includes cleansing, exfoliation, an aromatic massage and an 'enzymatic sea mud pack' to detoxify and revitalise the skin.
Iridum Detoxifying Back Treatment
---
Treatment time: 45 Minutes

A soothing and cleansing therapy used by the ancient Hopi Indians. This treatment incorporates a relaxing scalp massage while the natural candle produces a gentle vacuum sensation.
It helps relieve problems relating to sinus, tension and headaches and hearing impairment and it's a painless alternative to syringing.
---
Treatment time: 45 Minutes

Using our spa body range. Dried seaweed, fruit enzymes mineral rich sea salt, treat and smooth entire body and leave it polished and invigorated. To follow a nourishing lotion is applied if desired.
---
Treatment time: 30 Minutes

Sperience Silk Wrap ( Look Better Naked)
A luxurious, smoothing full body exfoliation & wrap This therapy commences with an exfoliation to eliminate dead skin cells. The skin is then enveloped with a velvety smooth silk extract. Like a second skin, this exquisite mask deeply hydrates the skin and provides it with a satin appearance and a silky touch.
---
Treatment time: 60 Minutes

Always mentioned and highly recommended as the best wrap in the who's who of body wraps. Perfect to kick start a diet plan, before holidays and special occasions to firm, smooth and tighten. Specific measurements are taken and the trained therapist will use around 25 warmed and pre-soaked contouring bandages paying particular attention to problem areas.
This treatment is great for reducing the appearance of cellulite and stretch marks and the inch loss gained lasts, especially with homecare, exercise and healthy eating. If you don't lose a total of at least 6" from the specified measurements with your 1st full wrap, you paying nothing. 
---
Treatment time: 120 Minutes

The latest technology in spray tanning. This means a far superior, natural looking, UV free, safe and streak free tan in under 10 mins. Only one application is needed, no masks and quick drying time. Shave or wax 24 hours before your tan, exfoliate and moisturise the night before, then shower to remove any perfumes, make-up or deodorants before your treatment. Wear loose dark clothing and open shoes for the appointment. No tight restrictive clothes, underwear, shoes or boots. You leave with an instant colour but your tan will develop over the following 6-8 hours so we advise no showering, swimming or exercise during this time for the best results.
We recommend our body polishing treatment prior to a tan for thorough exfoliation.
---